Catherine's Luxury Collection is a fine art and antique business. Cathy DeFranco Kent specializes in shell encrusted objects of art, Jackie Kennedy Collectibles, one of a kind hand- made Italian Pottery, oil paintings and antiques, just to name a few categories. Cathy's eye for fashion, style, and art echoes in her collection.
Cathy's style is old world elegance with a modern sensibility.
Cathy is of Italian and Czech heritage. She grew up in the tiny town of Roseto, Pennsylvania; all of the ancestors were from Roseto, Italy.
Cathy DeFranco Kent has a BS degree from Penn State University, majoring in education and minoring in fashion design. After a career as an assistant buyer at Gimbels Philadelphia, she taught elementary school at the prestigious Gulliver Academy in Coral Gables, Florida. Cathy studied cooking with Marcella Hazan in Bologna, Italy in 1982. It was on this trip that Cathy fell in love with hand-painted Italian Pottery and began collecting Majolica. Each piece of Majolica in Cathy's collection is an exquisite museum quality work of art.
LaJolla Shell Creations began in 1992 with Cathy's daughter Jessica because of their lifetime love and fascination with the spectacular beauty of the "Jewels of the Sea." Shells and coral have been a big influence on design and art for many centuries. Coquillage, the art of shell ornamentation began in France during the Roccoco Period, and seashells have existed for more than 500 million years in a myriad of shapes and colors. Shell encrusted objects and furniture embellished with shells are timeless and will become tomorrow's antiques.
Cathy DeFranco Kent also owned an antique business in Stratford Court Antiques for several years.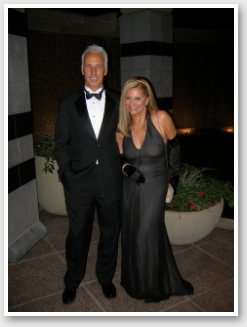 Alan S. Kent
Alan was born in South Bend; the hometown of Notre Dame. After completing his studies
in Business and Marketing at the University of Indiana, Alan was in banking for several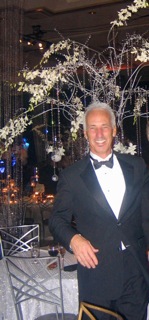 years. He then moved west to southern California.
After several years of Banking in California, Alan pursued other business ventures. He helped develop an active Sportswear Company and his products were worn in the America's Cup in 1982. Alan also had a career in the computer industry.
Alan moved to Scottsdale, Arizona in 1986. He became a co-owner of the Tony Hoffman Real Estate Learning School.
After thirty-five years in business, Alan is now living in Paradise Valley, Arizona. He is active in real estate development and property management. He is an avid golfer and also has a new hobby; wine-making.
Jessica
Jessica is Cathy's daughter. She is a talented artist and designer. She attended FIDM in San Diego and Los Angeles.